Welcome to our world of creativity and innovation! At G&T Images, we are passionate about crafting extraordinary experiences through the power of animation, eLearning development, Virtual Reality and website development.
With a team of seasoned experts, encompassing instructional designers, animators, graphic designers, web developers, and VR developers, we bring together a diverse range of skills and expertise. Most of our team members have over 20 years of industry experience with numerous prestigious awards and have earned recognition as pioneers in their field. These accolades are a testament to our unwavering dedication to pushing boundaries, staying ahead of trends, and continuously raising the bar.
From startups to multinational corporations, we partner with companies of all sizes, understanding that each client has unique requirements and aspirations. We believe in fostering collaborative relationships, working closely with our clients to truly understand their vision and objectives. Together, we embark on a transformative journey, leveraging our expertise to breathe life into your ideas.
But we are not simply creators of animation or eLearning content. We are architects of memories, weaving captivating narratives that elicit emotion and bring joy to our clients' faces. With meticulous attention to detail, we infuse every project with our boundless creativity and passion, ensuring that the end result is not just a product, but an unforgettable experience.
Whether you seek to captivate audiences through immersive animations, empower learners through engaging eLearning modules, or establish a remarkable online presence through cutting-edge website development, we have the tools and expertise to bring your vision to life.
Join us on this exhilarating journey of imagination, innovation, and collaboration. Together, we will create memories that leave a lasting smile on your face and that of your audience.
At G&T Images, we pride ourselves on being more than just a service provider. We strive to be your trusted partner, bringing a unique blend of qualities that set us apart from the competition.
Agile Approach: We embrace an agile methodology that allows us to adapt quickly to changing needs and priorities. We understand that your requirements may evolve throughout the project, and our flexible approach ensures that we can accommodate those changes seamlessly, delivering results that exceed your expectations.
Commitment to Excellence: Our team is fueled by a relentless pursuit of excellence. We are passionate about our craft and dedicated to delivering the best possible outcome for every project. With meticulous attention to detail, we go above and beyond to ensure that every aspect of our work meets the highest standards of quality.
Customization at its Core: We understand that no two clients are the same. That's why we take a personalized approach to each project, tailoring our solutions to fully reflect your goals and vision. By customizing every element, we create a unique and captivating experience that resonates with your target audience and sets you apart from your competitors.
Competitive Pricing: We believe that exceptional quality doesn't have to come with a hefty price tag. Our pricing structure is designed to be competitive, ensuring that you receive outstanding value for your investment. We offer transparent and flexible pricing options that align with your budgetary constraints without compromising on the quality of our deliverables.
Guaranteed Satisfaction: Your satisfaction is our top priority. We are committed to working closely with you throughout the project, actively seeking your input and feedback. We believe in open communication, collaboration, and a strong client partnership. Our ultimate goal is to ensure that you are not just happy with the final outcome but thrilled with the results.
At G&T Images, we don't just deliver services; we deliver an experience that is tailored to your needs. With an agile approach, unwavering commitment to excellence, complete customization, competitive pricing, and a guarantee of your satisfaction, we are here to turn your dreams into reality. Let's embark on this exciting journey together and create something truly remarkable.
Nargess
---
CEO/Co-founder With more than 18 years of successful business experience in both IT Management and Consultancy, Nargess has delivered outstanding Customer Service to thousands of clients across Australia and is now geared up to get G&T Images to the top.
Nahid
---
CEO/Co-founder – With more than 14 years of experience in Sales and Business Development Management, from Singapore to Australia, Nahid knows what it takes to develop lasting relationships & partnerships with clients and winning their trust.
Mojgan
---
"Digital Art Director & Project Manager" Mojgan brings a wealth of experience in her 30 years of professional work as an Art Director, Producer and Instructional Designer with a PHD in New Media from University of TEXAS. She has designed many eLearning platforms with millions of users globally and has authored 28 books in Graphic Design and Visual Arts that are being taught in universities.
Hasan
---
Head of Game Development Hassan is an award winner and internationally recognised game designer and developer with more than 20 years of experience within the industry.
Arash
---
Head of Website and Software Development With deep expertise in software engineering, software analysis and UI and UX design, Arash has delivered more than a few hundred software development projects globally in his 18 years of experience within the industry.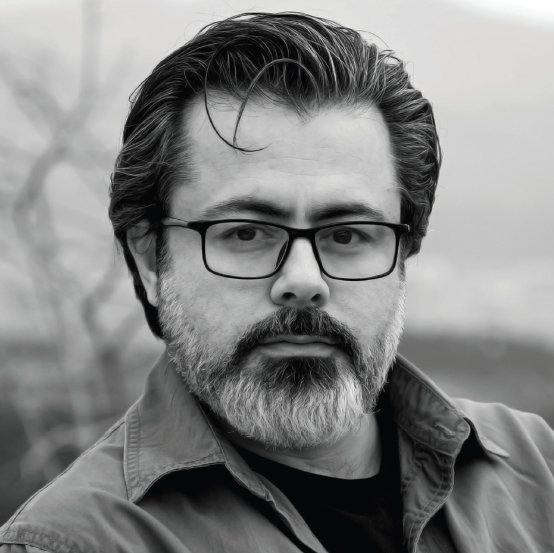 Majid
---
Branding and Graphic Design As an Art Director, Illustrator, Photographer and Painter, Majid has created exceptional artwork for storybooks, textbooks, international exhibitions and galleries around the world since 1980
---
Illustrator; Concept Artist Mahdiyeh has created many collection of illustrations some with worldwide recognition. She delivers exceptional work to our clients with class.
Majid
---
Mobile Application Programming Lead Expert at PHP, ASP, REACTJS and MVC, Majid offers more than 17 years of experience in consultancy and design of online and offline Mobile Applications and Software Development.
Shima
---
Branding and Graphic Design Professional in Logo Design (Pictogram) and Branding, Packaging and Commercial Graphic Design, Shima has more than 16 years of experience with happy clients.
3D Generalist
---
With 20 years of animation production experience, Yaser has created nine captivating short animations showcased in 50+ prestigious International Film Festivals. His creative brilliance and dedication make him an invaluable asset to our team